1) Click on the "My Computer" icon and then click on the "Dial up Networking" icon.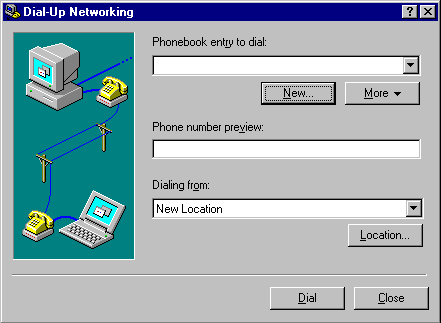 2) Click on the New button. Now type in any name you want for this entry, then click the Next button.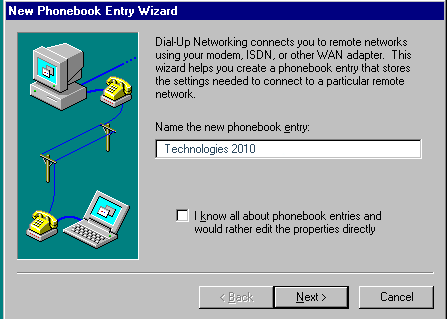 3) In the screen shown below, select the options shown below, then click the Next button.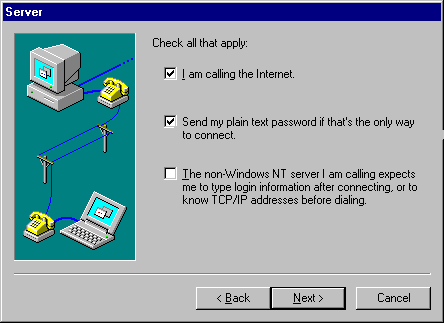 4) Enter the phone number and area code (if it applies) of your access number. You can also use alternate numbers if you have multiple access numbers.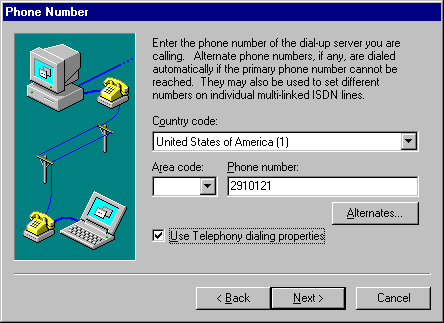 5) Click the Finish button.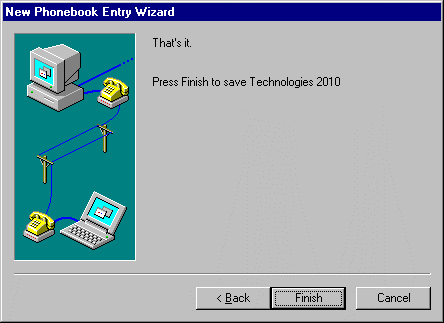 6) At this point you have now set up an entry for Technologies 2010.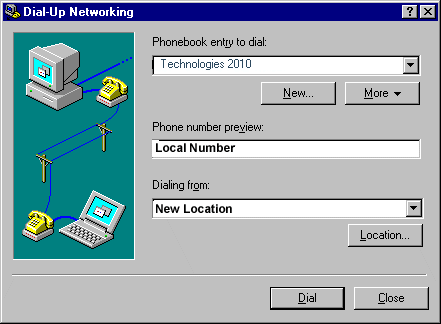 7) Click on the More button and select the Edit Modem and entry properties entry.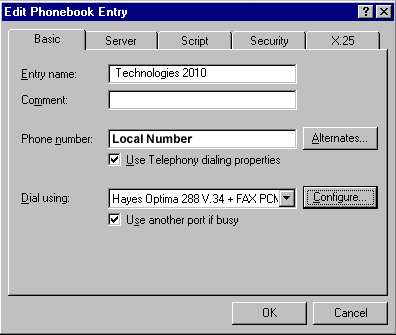 8) Click on the Configure button to see the screen below. Make sure your screen looks just like the one below, then click OK.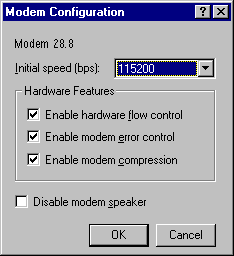 9) Then click on the Server tab and select the options show below.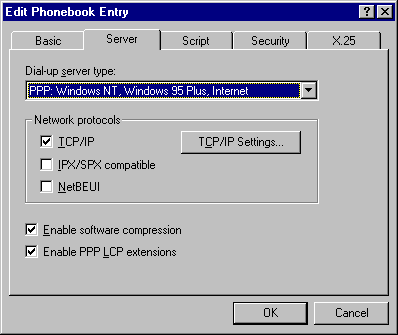 10) Click on the TCP/IP Settings button and select the options shown below. When you're done, click OK, then click OK again.