1) Connect to your Technologies 2010 account as you normally would.
2) Start AOL
3) When the sign-on screen appears, click the "Setup" button.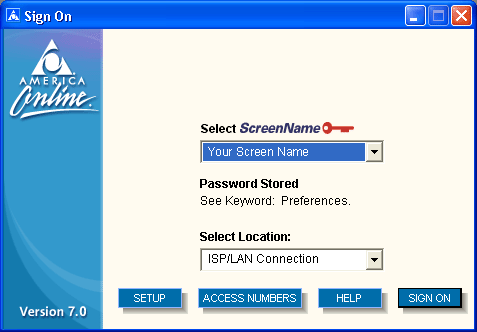 4) Click the "Expert Setup" button.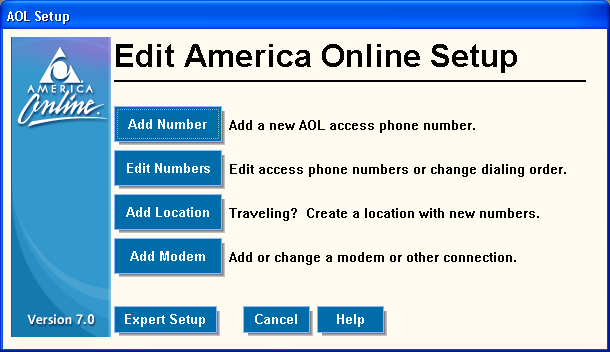 5) Click the "Add Location" button.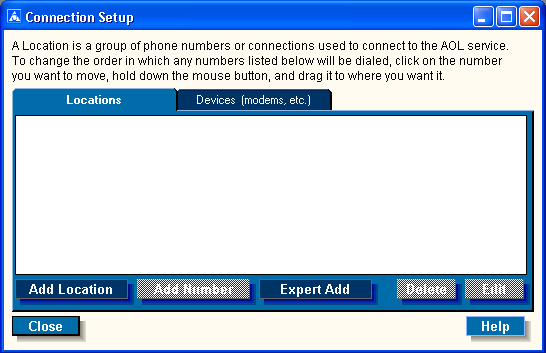 6) In the "Name" box, type in "Technologies 2010". Make sure that the option entitled "Select a Connection Using One of These Available Devices" is selected and that "TCP/IP: LAN or ISP (Internet Service Provider)" is selected in the pull-down box. When you have completed this, click the "Next" button.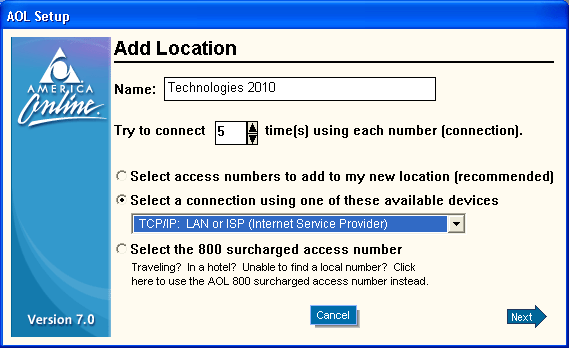 7) Click "OK"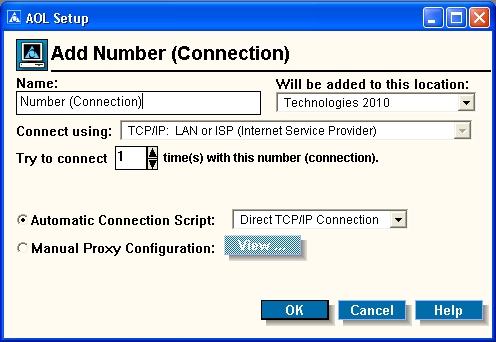 8) Click the "Close" button. You are now ready to use AOL. From now on, make sure that you connect to your Technologies 2010 account first, then sign on to AOL like you always would.